Our event-highlights
Campus Run
In 2014, we launched the Campus Run, which is offered on the Vaihingen campus for students and employees of the University of Stuttgart as well as for external guests. After the successful premiere and a short break, the run was relaunched in 2017. Since then, the Campus Run has been held once a year on and around the Vaihingen campus. The starting signal is traditionally given in the stadium of the Institute for Sport and Human Movement Science. Via the Campus Vaihingen grounds, the runners reach the Pfaffenwald, from where they return to the stadium where the finish line is located.
Next Campus Run: 18 July 2019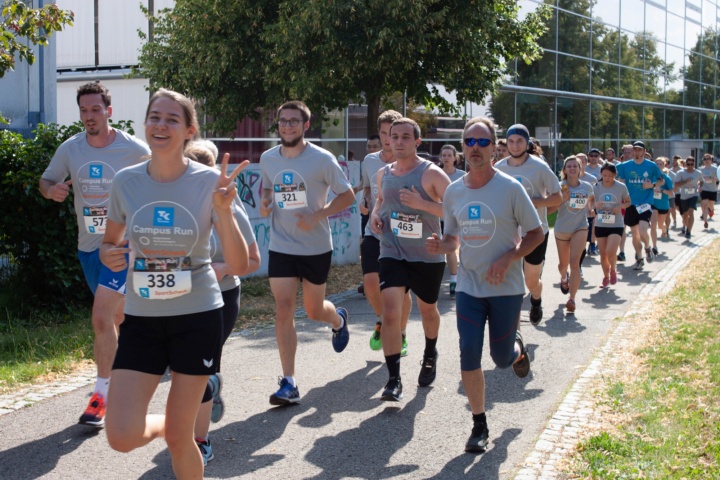 Sports night
In 2017, the University Sports hosted the 1st Sports Night in the Allmandring Hall. Under the motto "YOU play WE donate! tournaments were held in various sports, such as dodgeball. The proceeds of the event were donated to the MovemberFoundation.
Unfortunately we had to cancel the planned sports night 2018 due to the reconstruction of the Allmandring hall.